Amazon ECS – Elastic Container Service
Amazon ECS – Elastic Container Service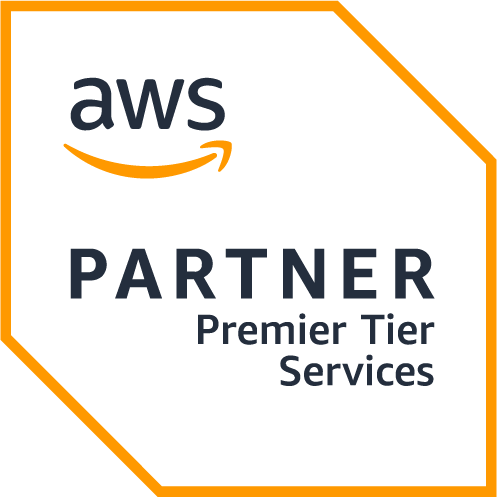 Helping businesses effectively leverage every benefit of building & deploying containerized applications on the AWS Cloud through the industry leading tools, features and capabilities offered by Amazon Elastic Container Services (Amazon ECS).
Amazon ECS is a fully managed container orchestration service that helps organizations easily deploy, manage, and scale containerized applications. The service can be deeply integrated with the rest of your AWS environment to provide a secure and easy-to-use solution for running container workloads on the AWS Cloud.
Your Path to Stress-Free Containerized Application Deployment Mastery
Optimized Scalability
Transform your monolithic application(s) into modular components, and unlock unparalleled flexibility to adapt to evolving business requirements, powered by the AWS Cloud
Swift App Deployments
Expedite deployment processes, while also empowering teams to focus on specific application workloads for more targeted enhancements, ensuring quicker time-to-market & optimized performance.
Expert Guidance at every step
Bespin Global's seasoned experts will  provide you with hands-on guidance, ensuring your journey in building sustainable & scalable applications is smooth and well-guided.
Seamless Transitions
The comprehensive compatibility offered by AWS ensures a seamless integration with existing business data systems, thus reducing migration complexities and streamlining the transition process.
focus on innovation
Bespin Global eliminates the need for you to divert valuable resources towards the ongoing maintenance of infrastructure, enabling your team to stay laser-focused on app innovation & business-critical tasks.
Smart Savings
We ensure maximum infrastructure efficiency by eliminating resource wastage & optimizing resource utilization, thus enabling you to allocate resources more strategically across your organization.
Unlock the Full Potential of Your Existing Container Applications
Partnering with Bespin Global & AWS brings you tremendous advantages, especially with regards to continuous optimization. Our team of experts, consisting of Migration Black-belts and Community Builders, will fine-tune your containerized infrastructure and ensure it stays aligned with industry best practices, always evolving alongside your changing business needs. With Bespin's expertise, you can extract maximum value from your existing container applications and maintain peak performance at all times.
Safely deploy serverless applications in a containerized environment
featuring Amazon Elastic Container Service – ECS
Bespin also recommended the implementation of AWS RDS Aurora to combine the performance and availability of traditional enterprise databases with the simplicity and cost-effectiveness of open-source databases, driving both performance and cost reductions.
I've been collaborating with Bespin for several years, and they've never let me down. What I appreciate the most is the level of consistency and professionalism that the team exhibits at all times. That's why we're using Bespin as our cloud management service provider. We believe in assigning the task to the best out there.