Eliminating operational headaches in the cloud.
Eliminating operational headaches in the cloud.
Food & Beverages Services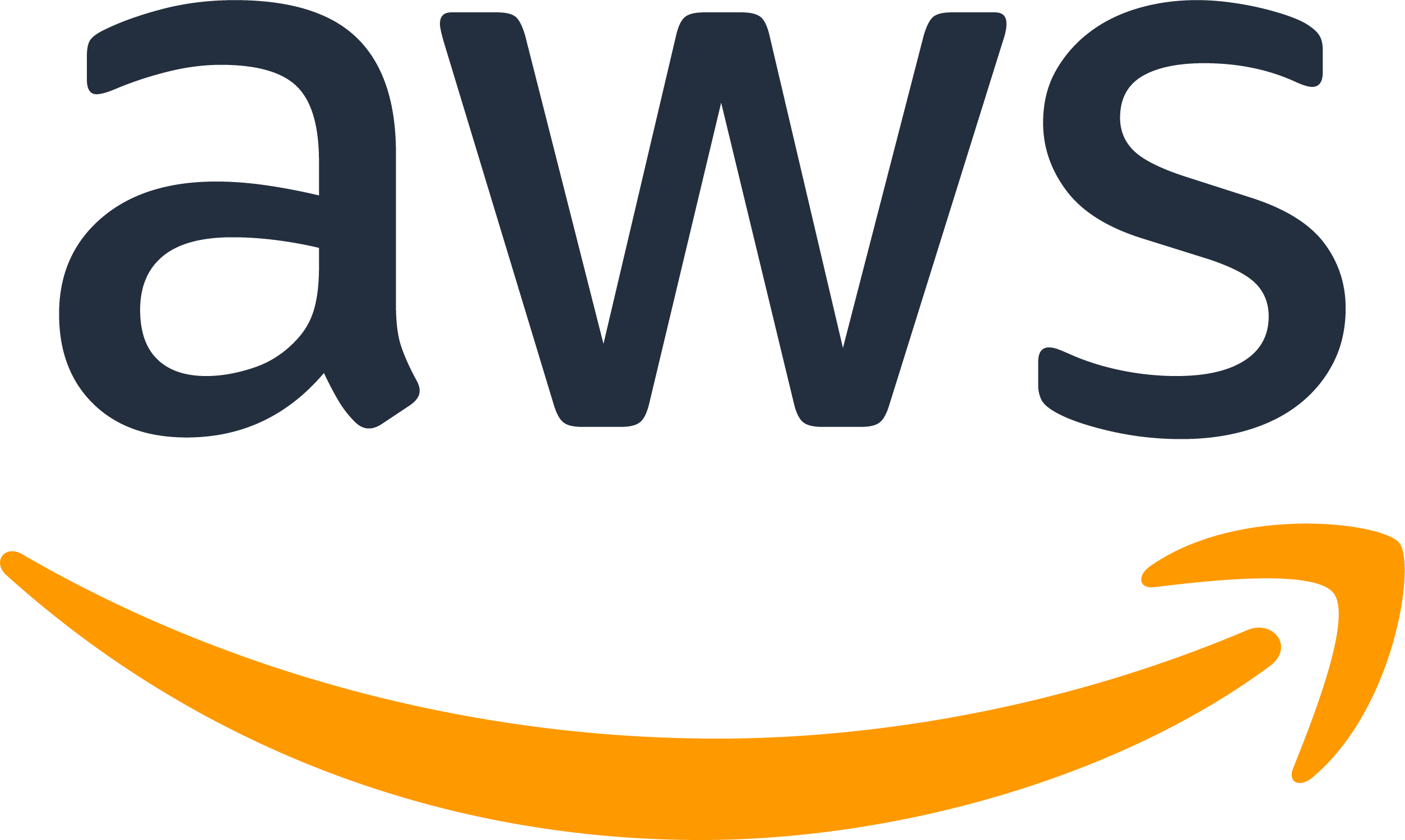 Alyasra General Trading is a prominent foodservice broad liner in the region, offering a matchless and exciting range, with a combination of premium quality and value items. The company is also a well-established FMCG distributor, handling products in food and other categories.
Rated as one of the top 3 retailers in the food distribution industry in the Middle East region, with more than 30 years of experience, Alyasra General Trading operates more than 500 food trucks and distributes more than 600 global brands across the region.
"The world has seen an exceptional rise in digital services from the beginning of the COVID-19 pandemic in early 2020," says Wael Al Aaraj, VP of Technology at Bespin Global MEA. "The use of food and retail service applications expanded dramatically as a result of the lockdowns imposed by national governments and regional authorities, requiring retailers, restaurants, and food outlets to adjust their business models and operations to match the increasing demand, hence occurred the need to enhance Alyasra General Trading  ERP environment's resources."
"However, achieving this type of improvement isn't as easy as it sounds. Alyasra General Trading quickly realized the limitations of their existing environment," adds Al Aaraj. "As their on-premises environment was hard to upgrade, maintain, and operate, it had many limitations which needed to be handled."
Alyasra General Trading contacted Bespin Global to migrate its ERP environment to a more flexible environment to meet the ever-changing demands. Leveraging Bespin's expertise and the benefits of cloud-based hosting and cloud-native services, the team kicked off a project for migrating Alyasra General Trading on-prem ERP environment to the AWS cloud while simultaneously improving the architecture and capabilities of the underlying applications.
Bespin implemented AWS Well-Architected to assess Alyasra General Trading environment. Based on the five core pillars—reliability, security, performance efficiency, cost optimization, and operational excellence—AWS Well-Architected provides a consistent approach for evaluating and building resilient, secure, and efficient high-performing infrastructures for applications and workloads.
After the assessment, Bespin focused on migrating Alyasra General Trading on-premises ERP environment to AWS's Europe (Frankfurt) region, leveraging AWS's proven migration methodology.
"AWS supports seven common migration strategies," says Hamzeh Shaghlil, Technical Account Manager at Bespin Global MEA, "so we needed to choose the best strategy for migrating their ERP environment. At the same time, we needed to ensure maintaining the integration with Alyasra General Trading other IT solutions. Therefore, after our initial assessment of the environment, we decided to use the primary migration service recommended for lifting and shifting applications to AWS, CloudEndure".
Minimizing time-intensive, error-prone manual processes, CloudEndure automatically converts physical servers to run natively on AWS. By replicating the data on existing servers to the AWS cloud, any production system can continue running with minimal downtime and no performance impact while non-disruptive tests occur in the new environment.
One of the first things Bespin did was split Alyasra General Trading infrastructure into two—test and production—using Amazon Virtual Private Cloud (VPC) with multiple availability zones.
VPC is an AWS service enabling users to define logically isolated virtual networks for complete control over resource placement, connectivity, and security.
Bespin configured two types of VPN connections for high availability, site-to-site, and client-to-site VPNs to eliminate any connectivity limitation between all Alyasra General Trading locations and their ERP environment on the cloud.
Once the VPC was set up, Bespin fine-tuned Amazon Elastic Compute Cloud (EC2) resources based on the new increased requirements, providing Alyasra General Trading with a reliable platform matching the demands of the workload—including industry-leading data availability and performance.
To ensure the latest system and security updates are enrolled to the cloud environment, Bespin configured AWS Systems Manager Patch Manager which automates the process of patching managed nodes with both security-related and other types of updates, it first scans targets to generate patch compliance reports. then uses patch baselines, which include rules for auto-approving patches within days of their release, in addition to a list of approved and rejected patches. It also can install patches individually or to large groups of managed nodes by using tags.
Bespin secured Alyasra General Trading environment with AWS Key Management Service (KMS), and AWS Identity and Access Management (IAM). While IAM provides fine-grained access control across all AWS services, AWS Certificate Manager (ACM) ACM eliminates the time-consuming and error-prone manual processes needed to acquire SSL/TLS certificates, simplifying provisioning, deployment, and management of certificates across applications and websites. Additionally, integrated with AWS CloudTrail to provide an audit log of key usage, KMS delivers a single control point for managing keys and defining consistent policies spanning integrated AWS services and in-house applications.
For increased protection and visibility, Bespin also deployed Amazon GuardDuty (a threat detection service continuously monitoring AWS accounts, workloads, and data stored in Amazon S3s for malicious activity and unauthorized behavior), and AWS Security Hub (a powerful security tool aggregating, organizing, and prioritizing your security alerts across multiple AWS services).
Challenged with scalability and limited insight monitoring into both application and infrastructure, Bespin recommended that Alyasra General Trading replace their legacy monitoring tools with something more cloud-native.
Maximizing observability across the environment, Bespin implemented AWS CloudTrail and AWS CloudWatch for simplified operational analysis and troubleshooting.
While AWS CloudTrail monitors and records user activity and API usage to meet compliance obligations and improve the organization's security posture, AWS CloudWatch collects monitoring and operational data across on-premises environments and more than 70 AWS services. The data and actionable insights were collected to enable the Alyasra General Trading IT team to monitor applications, detect anomalous behavior, respond to system-wide performance changes, and optimize resource utilization.
"Immediately after migrating the infrastructure to the cloud, Alyasra's team noticed significant improvements in the following areas: cost, accessibility, maintenance, deployment, and scalability", states Al Aaraj. "As a result, they have decided to completely retire their on-prem environment and transfer their entire workload to the cloud, where they no longer are concerned with maintaining their own data centers, managing licenses, handling end of life, and recycling on hardware. All of such has resulted in significant savings and improved productivity."
With a high-available environment, Alyasra, can now effortlessly manage customer expectations, innovate faster and deliver immediate business results with increased agility, flexibility, and optimized costs.
About Bespin Global, an e& enterprise company:
An AWS Premier Tier Services Partner and AWS Managed Service Partner, BESPIN GLOBAL MEA (Middle East and Africa) is a leading provider of automated cloud solutions and consulting services, including cloud adoption, strategy, migration, implementation, Managed Services, DevOps, FinOps and Data & Analytics. Bespin is positioned as a Leader in Gartner's 2020 Magic Quadrant for Public Cloud Infrastructure Professional and Managed Services, as well as a "Visionary" in Gartner's 2022 Magic Quadrant for IT Transformation Services.
In late 2022, Bespin Global MEA and e& enterprise formed a joint venture with the aim to assist enterprises in their digital transformation journey and eventually become the largest pure-play public cloud-managed and professional services provider in the Middle East, Turkey, Africa, and Pakistan.
Bespin's cloud FinOps management platform, OpsNow offers an automated end-to-end solution for customers to effectively manage cloud assets and costs, optimize cloud expenses, and automate the implementation of cloud governance policies across multi-cloud environments.
Email: info@bespinglobal.ae
Address: The Offices 4, #138-139, One Central, Dubai World Trade Center (DWTC)
Telephone: 800 BESPIN (237746)
P.O. Box: 340729
Explore Other Success Stories