Bespin Global- Gold Partner at IDC Cloud Roadshow 2021
In collaboration with Amazon Web Services, Bespin Global is proud to be a Gold Partner at the upcoming IDC Cloud Roadshow, The Future of Digital Infrastructure is Cloud, GCC 2021. The event is to be held virtually across GCC 11 am onwards UTC +4 and will see attendance from various verticals such as banking, healthcare, government, insurance, telecom and aviation.
"The GCC edition of the IDC Cloud Roadshow 2021 will examine the very latest industry trends and explore ways in which organization can move from islands of innovation to cloud-based operating models at scale and drive a cultural evolution that speeds up innovation and business transformation."
Source: IDC Cloud Roadshow
The event will witness Mouteih Chaghlil, CEO, Bespin Global, as a speaker at the Parallel Track Session: Maximizing Agility and Minimizing Risk in Deployment and Migration. Attendees will learn about DevOps during his talk as he speaks on the topic: Enterprise IT Speed of Innovation Driven by Agile DevOps Platforms.
Bespin Global virtual booth at the IDC event will host attendees who can meet and greet the team to find out more about Cloud platforms, discuss their workloads and schedule one-to-one meetings to connect further.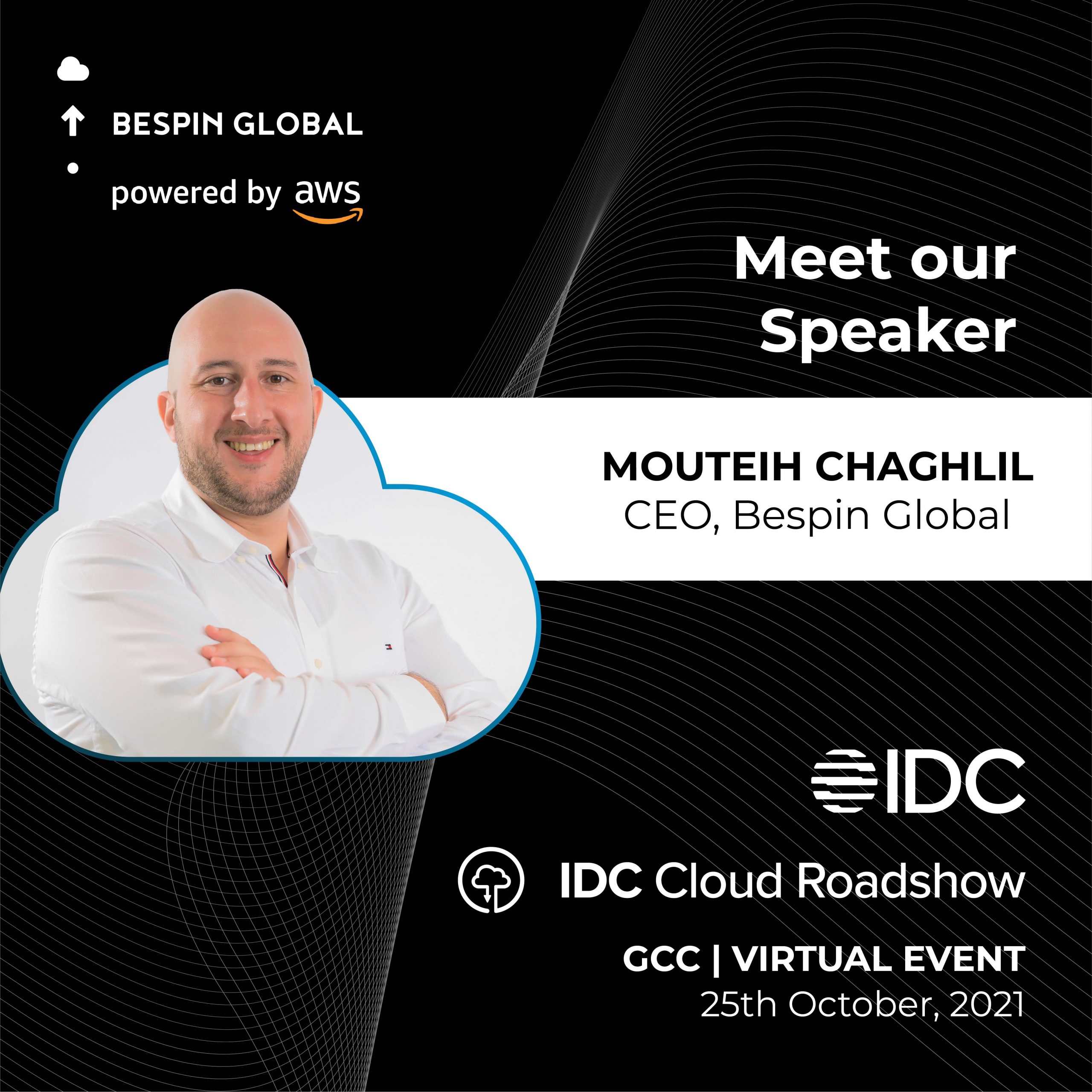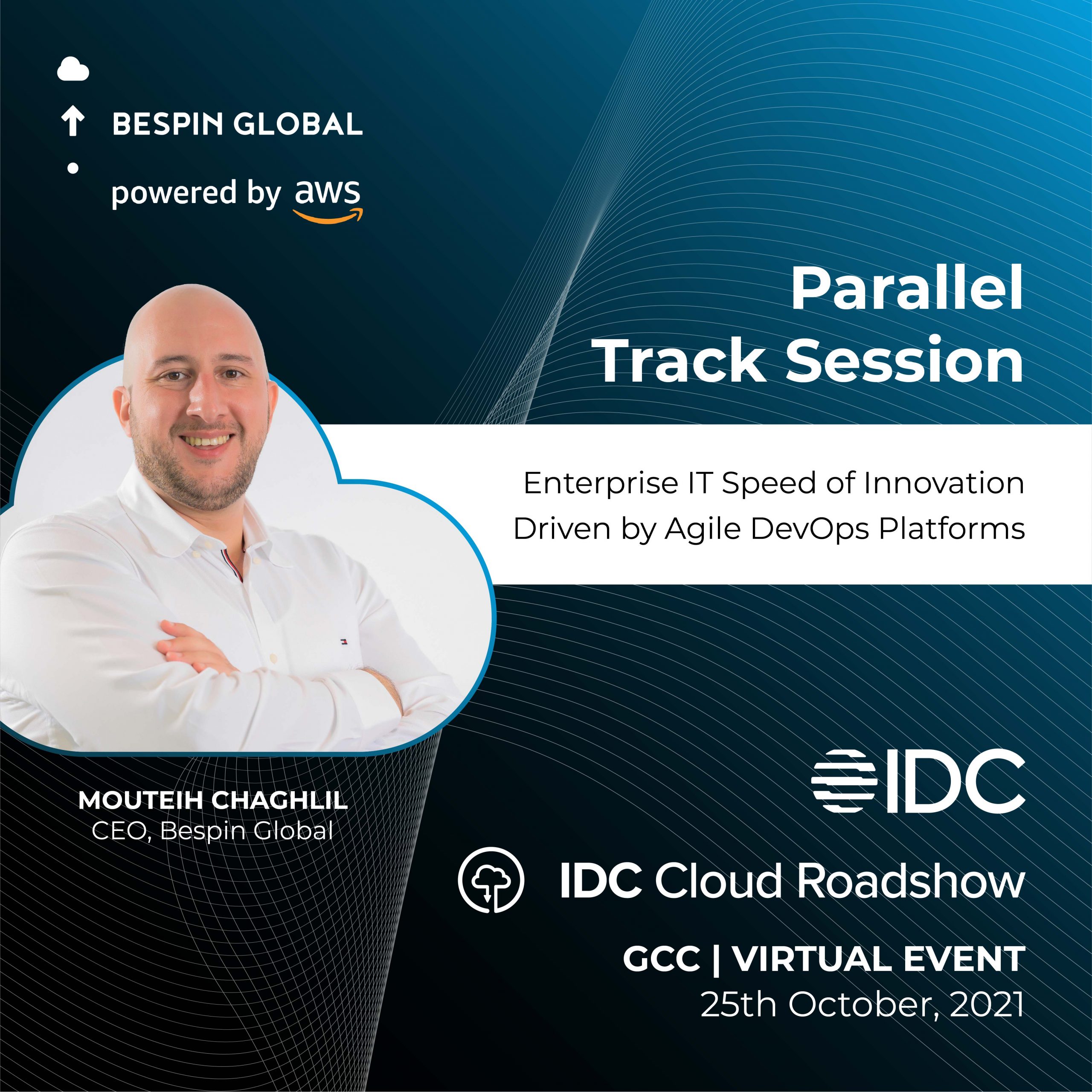 Enabling domain-wide digital transformation, Bespin Global helps businesses accelerate cloud adoption with industry-leading solutions and consulting expertise, delivering service-level-driven outcomes. Recognized since 2016 as a "Leader" in Gartner's Magic Quadrant for Public Cloud Infrastructure Professional and Managed Services, Worldwide, and as a "Visionary" in Gartner's 2022 Magic Quadrant for IT Transformation Services, Bespin's services include cloud strategy, migration, implementation, Big Data, DevOps, and FinOps. Supporting a customer-centric, multi-cloud approach, Bespin's team provides in-depth expertise and global experience to help navigate the maze of services, solutions, and technologies on offer from various CSPs — including AWS. Bespin's automated, end-to-end cloud management platform, OpsNow, helps customers consolidate, visualize, manage, and optimize distributed, multi-cloud assets, reducing costs by 30 per cent or more.