Feeding a Nation During the Pandemic
Feeding a Nation During the Pandemic
Multi-National Corporation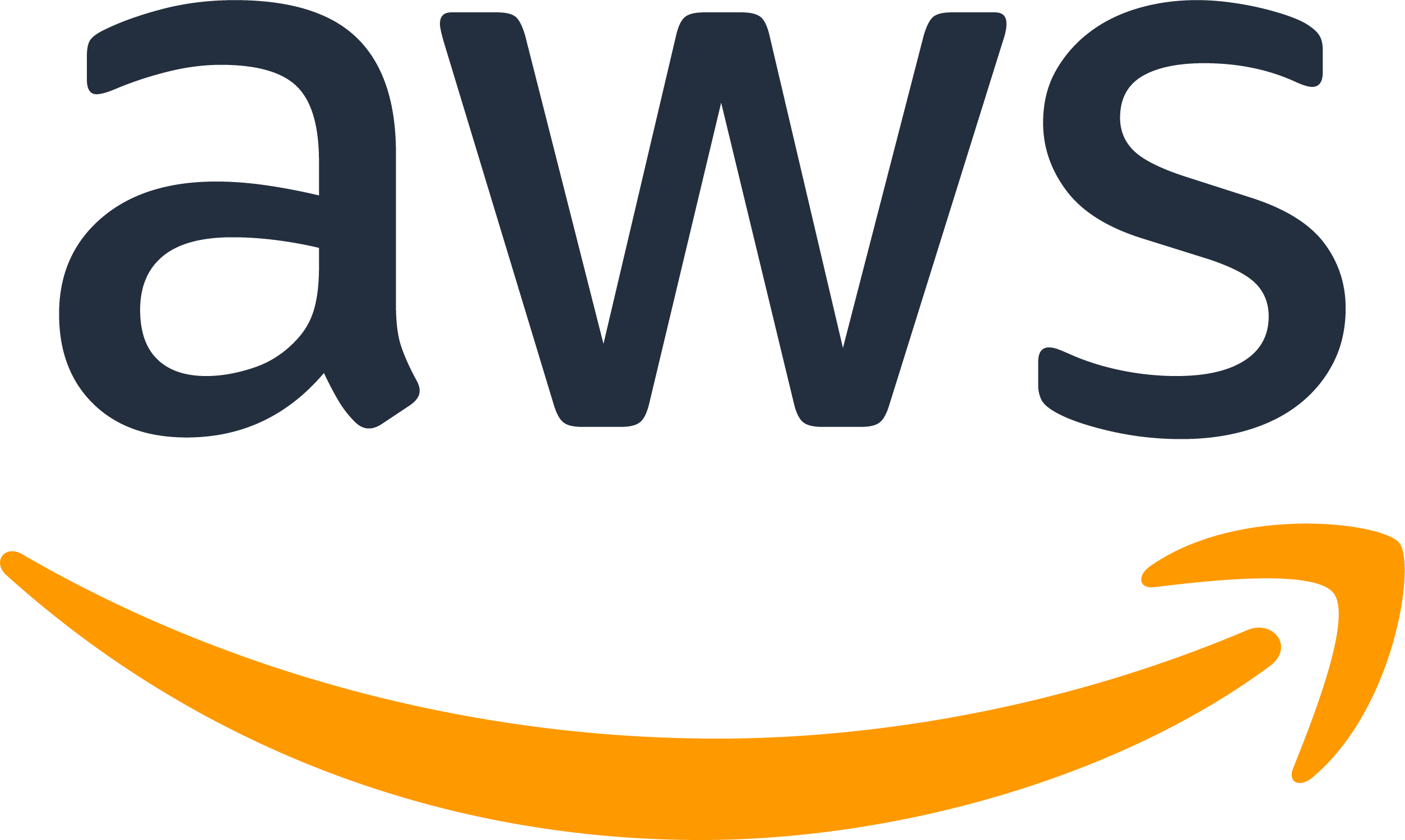 The customer is one of the world's leading global foodservice retailers, serving more than 77,000 people daily across more than
35,000 outlets worldwide.
"Since the beginning of the COVID-19 pandemic in early 2020, the world has witnessed an unprecedented rise in digital services," explains Wael Al Aaraj, VP of Technology at Bespin Global MEA. "Due to the lockdowns mandated by national governments and regional authorities, the use of food delivery applications increased significantly, forcing restaurants and fast-food outlets to adapt their business model and processes to meet the demand."
However, meeting a sudden increase in demand isn't as easy as it sounds. Like any other application, food delivery applications need to adhere to the basic principles governing how modern, cloud-native applications should be built. Desired characteristics include availability, scalability, and security—fundamental attributes essential for meeting the demands of consumers flocking online to order their favorite food.
"Our client quickly realized the shortcomings of their existing environment," adds Al Aaraj. "As a typical, on-premises environment, it had its limitations. Moreover, since the customer is a brick-and-mortar operation, its web infrastructure wasn't designed to handle the massive influx of customers ordering food over the internet. As a result, the vulnerability of the company's brand image and level of customer confidence in their online presence needed to be addressed."
Based on the recommendation of AWS, the customer contacted Bespin Global to migrate its food delivery application to a more scalable and stable environment to meet the ever-changing demands brought on by the pandemic. Leveraging Bespin's expertise and the benefits of cloud-based hosting and cloud-native services, the team kicked off a project for migrating its food delivery on-prem environment to the AWS cloud while simultaneously improving the architecture and capabilities of the underlying application.
During the first month of their engagement, Bespin leveraged AWS Well-Architected to assess the customer's environment. Based on five core pillars—reliability, security, performance efficiency, cost optimization, and operational excellence—AWS Well-Architected provides a consistent approach for evaluating and building resilient, secure, and efficient high-performing infrastructures for applications and workloads.
After the assessment, Bespin focused on migrating the client's on-premises food delivery environment to AWS, leveraging AWS's proven migration methodology, AWS Application Migration Service (MGN).
"AWS supports seven common migration strategies," says Hamzeh Shaghlil, Technical Account Manager at Bespin Global MEA, "so we needed to choose the best strategy for migrating the delivery application. At the same time, we needed to ensure tight integration with the customer's content delivery platform. Therefore, after our initial assessment of the environment, we decided to use the primary migration service recommended for lifting and shifting applications to AWS."
Minimizing time-intensive, error-prone manual processes, MGN automatically converts physical, virtual, or cloud infrastructure to run natively on AWS. By replicating existing servers in the AWS cloud, production systems can continue running with minimal downtime and no performance impact while non-disruptive tests occur in the new environment.
"Leveraging our previous experience," says Mark Reyes, DevOps Engineer at Bespin Global MEA, "we developed a plan for deploying a stable, resilient, and scalable infrastructure to support both the customer's immediate requirements and its long-term operational goals in line with the AWS Well-Architected assessment. Once the migration was complete, we planned to focus on the next phase of modernizing the client's AWS application and database workloads and
optimizing costs."
One of the first things Bespin did was split the customer's infrastructure into two—staging and production—using Amazon Virtual Private Cloud (VPC) with multiple availability zones. VPC is an AWS service enabling users to define logically isolated virtual networks for complete control over resource placement, connectivity, and security. Once VPC was set up in the AWS service console, Bespin added Amazon Elastic Compute Cloud (EC2) and Amazon Simple Storage Service (Amazon S3) resources, providing the client with a reliable platform matching the demands of the workload—including industry-leading data availability and performance.
Bespin also took advantage of Amazon FSx, providing connectivity to high-performance file systems in the cloud by Windows users and applications via industry-standard protocols. A fully managed service, FSx orchestrates hardware provisioning, patching, and backups, freeing the customer's IT personnel to focus on high-value tasks.
With highly-volatile user volumes expected, ensuring dynamic scalability is an ongoing project requirement. Bespin is planning to use Amazon EC2 Auto Scaling to maintain application availability, with the ability to automatically add or remove EC2 instances based on changing demand. Easy to set up, EC2 Auto Scaling monitors applications, automatically adjusting the capacity to maintain steady, predictable performance at the lowest possible cost. In addition to balancing capacity across availability zones, EC2 Auto Scaling identifies failing EC2 instances, automatically terminating and replacing them with new ones to ensure optimal performance.
In addition to Akamai's built-in security capabilities, Bespin secured the customer's environment with AWS Certificate Manager (ACM), AWS Key Management Service (KMS), and AWS Identity and Access Management (IAM). While IAM provides fine-grained access control across all AWS services, ACM eliminates the time consuming and error-prone manual processes needed to acquire SSL/TLS certificates, simplifying the provisioning, deployment, and management of certificates across applications and websites. Additionally, integrated with AWS CloudTrail to provide an audit log of key usage, KMS delivers a single control point for managing keys and defining consistent policies spanning integrated AWS services and in-house applications.
For increased protection and visibility, Bespin also deployed Amazon GuardDuty (a threat detection service continuously monitoring AWS accounts, workloads, and data stored in Amazon S3s for malicious activity and unauthorized behavior), and AWS Security Hub (a powerful security tool aggregating, organizing, and prioritizing your security alerts across multiple AWS services).
Challenged with scalability and limited insight monitoring into both application and infrastructure, Bespin recommended that the client replace its legacy monitoring tools with something more in line with its AWS strategy. Maximizing observability across the environment, Bespin implemented AWS CloudTrail and AWS CloudWatch for simplified operational analysis and troubleshooting.
While CloudTrail monitors and records user activity and API usage to meet compliance obligations and improve the organization's security posture, CloudWatch collects monitoring and operational data across on-premises environments and more than 70 AWS services.
The data and actionable insights collected enable the client's IT team to monitor applications, detect anomalous behavior, respond to systemwide performance changes, and optimize resource utilization.
"The migration achieved all of the goals we identified when we launched the project," says Al Aaraj enthusiastically. "Now that the delivery application has been running successfully in production in the cloud with no issues, the customer has decided to retire their onpremises environment and move the remaining application components to the cloud. They're also looking forward to reaping the cost and performance benefits of migrating other workloads into AWS."
In addition, having experienced a noticeable performance improvement for the delivery application and significant cost savings, the client no longer has to worry about managing on-premises infrastructure. Moreover, the increased availability and performance of the delivery application are reflected in the company's quality of experience (QoE) index based on customer feedback and scoring.
"The project helped the customer to not only see the benefits of moving to the AWS cloud," adds Reyes, "but also the impact that Bespin Global can bring to the table. As a result, we've identified several opportunities for modernizing the client's applications and databases, and the IT team is looking forward to optimizing their costs even more as they take advantage of AWS services in the cloud—with the assistance of Bespin, of course."
About Bespin Global, an e& enterprise company:
An AWS Premier Tier Services Partner and AWS Managed Service Partner, BESPIN GLOBAL MEA (Middle East and Africa) is a leading provider of automated cloud solutions and consulting services, including cloud adoption, strategy, migration, implementation, Managed Services, DevOps, FinOps and Data & Analytics. Bespin is positioned as a Leader in Gartner's 2020 Magic Quadrant for Public Cloud Infrastructure Professional and Managed Services, as well as a "Visionary" in Gartner's 2022 Magic Quadrant for IT Transformation Services.
In late 2022, Bespin Global MEA and e& enterprise formed a joint venture with the aim to assist enterprises in their digital transformation journey and eventually become the largest pure-play public cloud-managed and professional services provider in the Middle East, Turkey, Africa, and Pakistan.
Bespin's cloud FinOps management platform, OpsNow offers an automated end-to-end solution for customers to effectively manage cloud assets and costs, optimize cloud expenses, and automate the implementation of cloud governance policies across multi-cloud environments.
Email: info@bespinglobal.ae
Address: The Offices 4, #138-139, One Central, Dubai World Trade Center (DWTC)
Telephone: 800 BESPIN (237746)
P.O. Box: 340729
Explore Other Success Stories